Here is my project log. Most of the log will be just description info with periodic images to shoe progress. thanks for checking it out.
Cookie Monster:

Picked up neon today at Bickmore auto (its my b-day) 11.10.2009
1998 DOHC Expresso (Sport) Coupe Pb3
So the car had paint flaking off the front bumper from a bad repaint job, the back drivers quarter panel had a fist size dent in it right above the rear bumper. Asking price on the car was $1900, here is what I noticed with the car.
Water leak (huge amount of water in trunk and flood boards.) probably from drivers side tail light that is broke and non-working sunroof.
Paint flaking on front bumper, light scratch's through out the cars paint, fist size dent with light rust in paint in back quarter panel on drivers side.
Needs new motor mounts
Fuel pump sounds messed up. Makes a bad gurgle noise.
Sloppy shifter
Sunroof not working, fuse is missing from the fuse box for it.
Small oil leak. Valve cover had oil on top of it, and the oil pan shows visible signs of leaking.
Interior is immaculate other then the horrible wet, moldy smell.
Headlights are fogged over.
I pointed out to the dealership all of the problems with the car, and told them I would not pay their asking price. After talking about it for awhile, they agreed to have the body work taken car of on the car. Estimated repairs : $497.80
Here are a few shots of the car before anything was done to it. Notice the short antenna. That was me, I could not stand to see that long antenna.
In this picture you can see the damage to the drivers quarter panel. Also the broken tail light.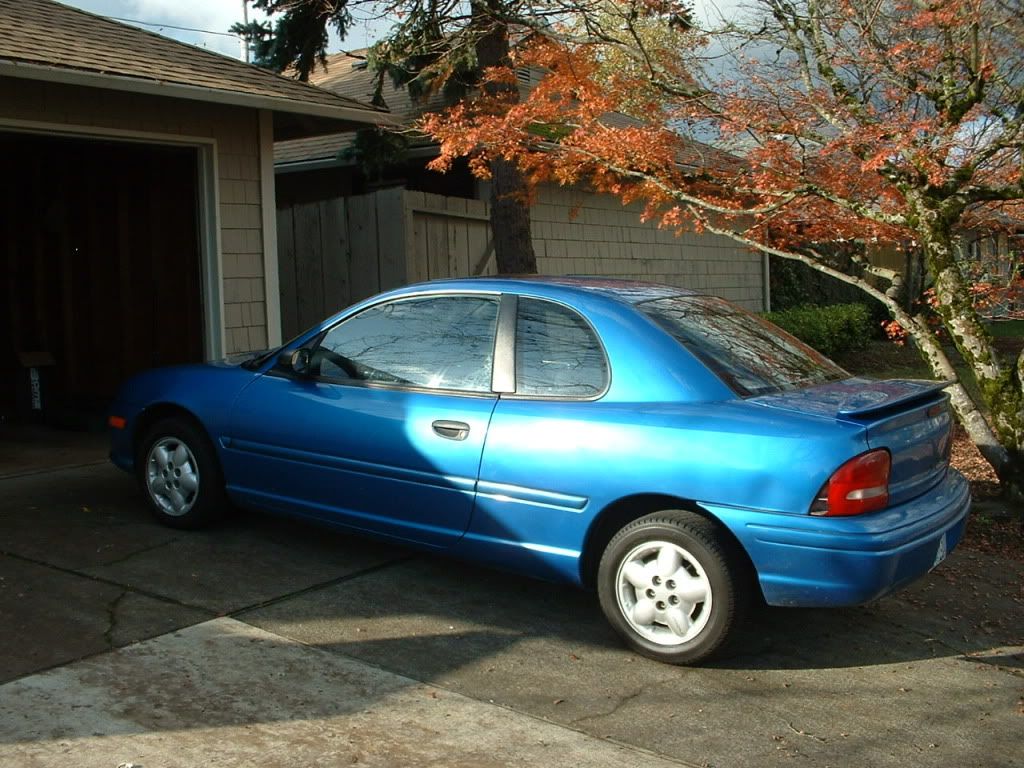 Engine is pretty much stock. I did replace the plug wires with some Granatelli Spark plug wires.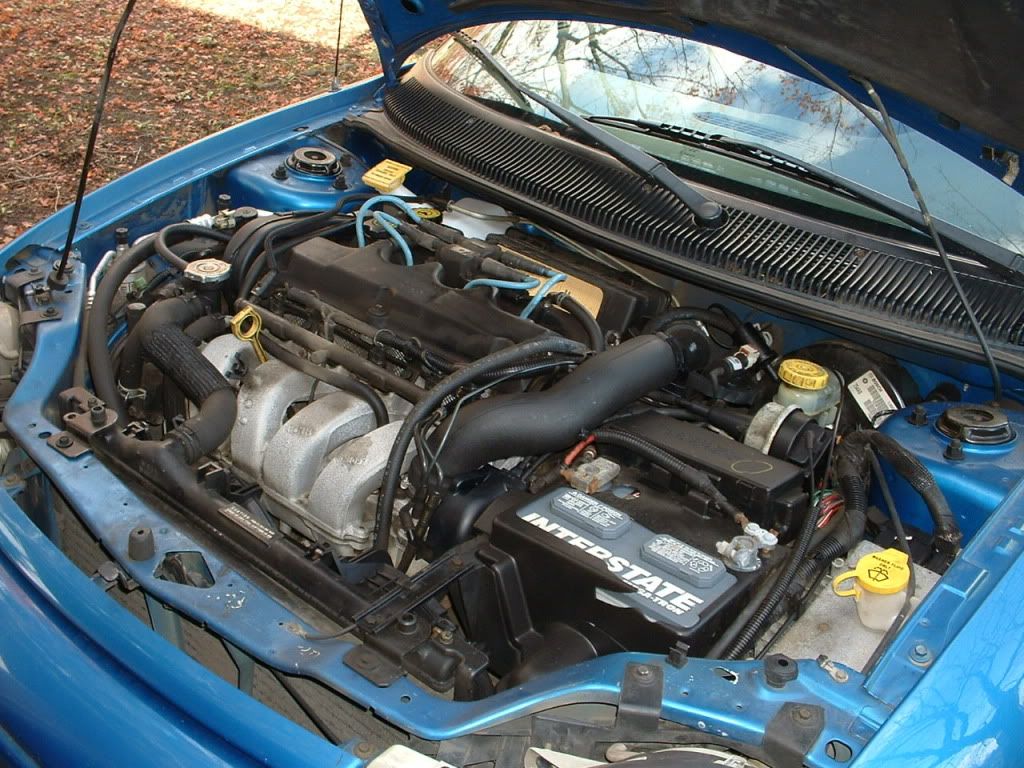 More shots: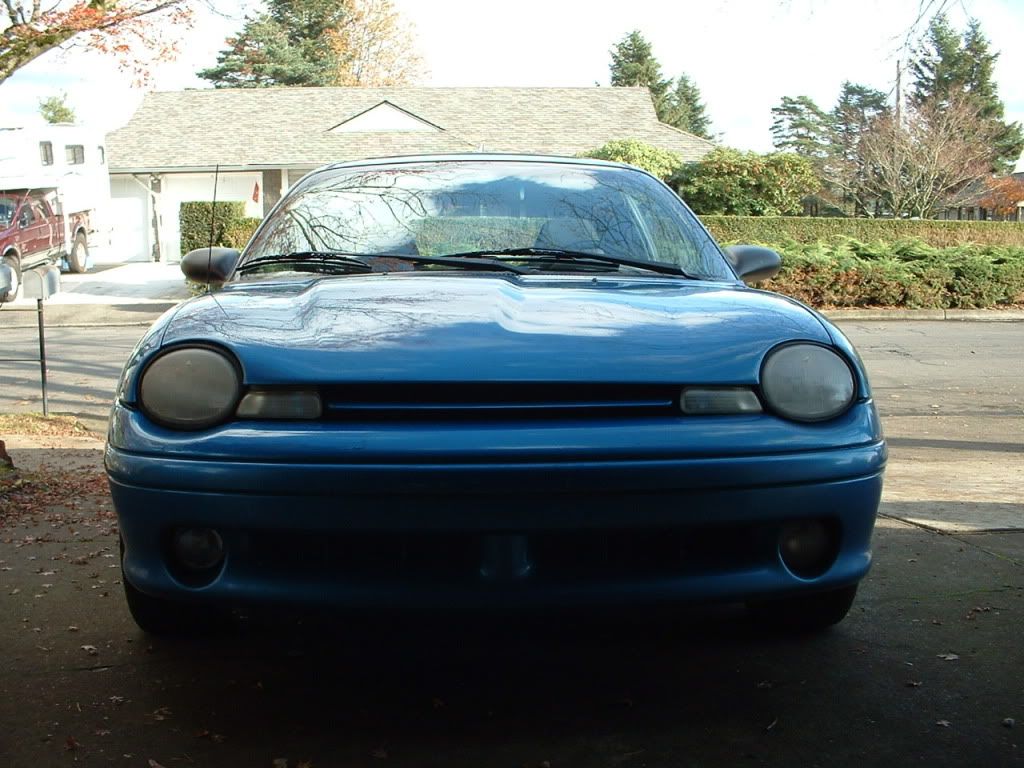 This is the best part of me getting this car, I installed these SRT-4 seats. Ex-wife took the old car, I took her seats.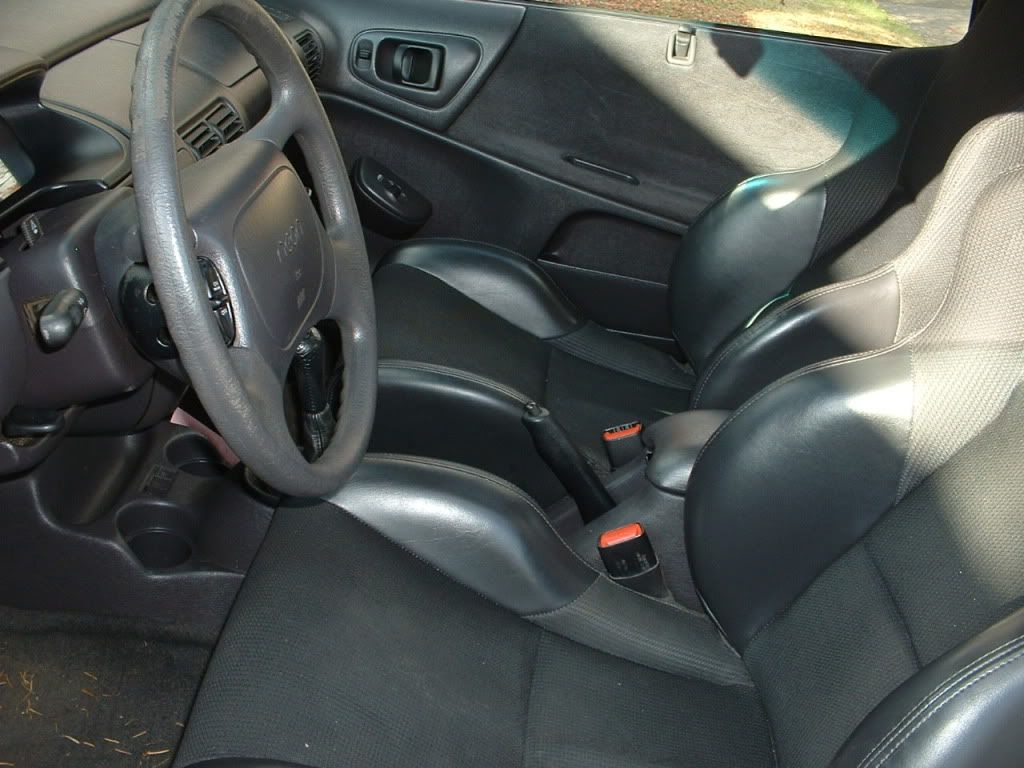 12.01.09 - So I have ordered & installed:
Booger Bushings
TYC Crystal Red Euro Tail Lights
Timing Belt Kit
Water Pump
Thermostat
Radiator Cap
Thermostat Housing (Filler Neck)
I have also ordered & waiting for them to arrive.
Depo Projector Head Lights
Walbro Fuel Pump
So the first fuel pump I received I tried to install today. I pulled my fuel tank down, had the canister out and apart, was starting to remove the plugs from the wire connector and I noticed that the new fuel pump from Modern was broken. I will be calling them tomorrow.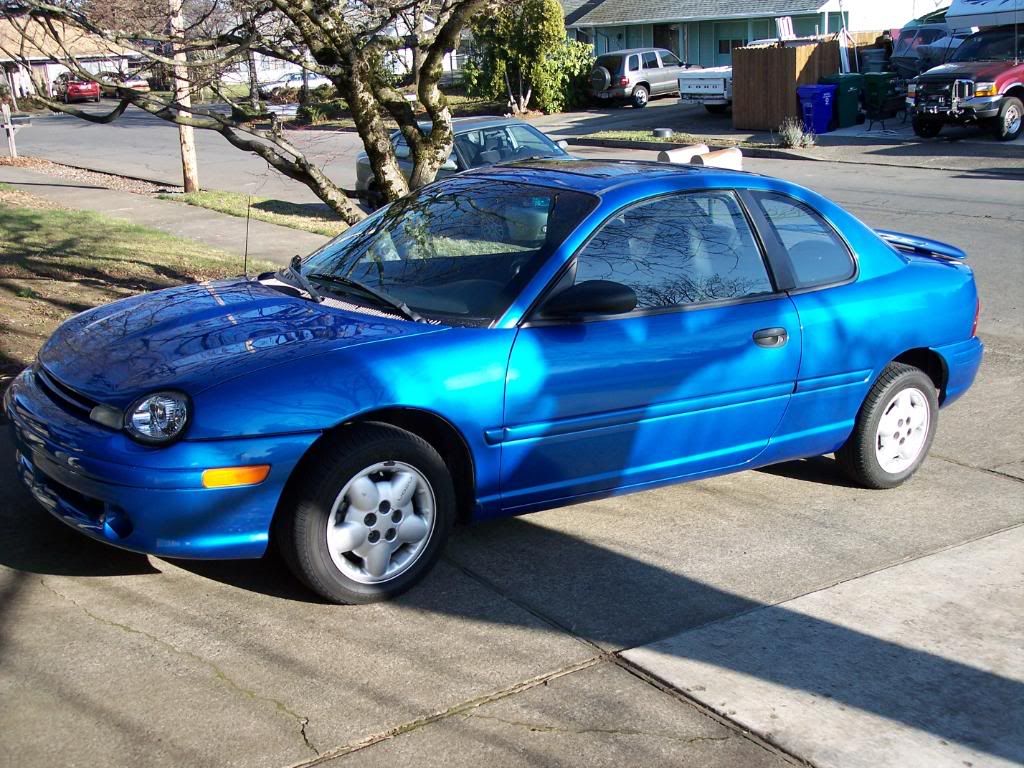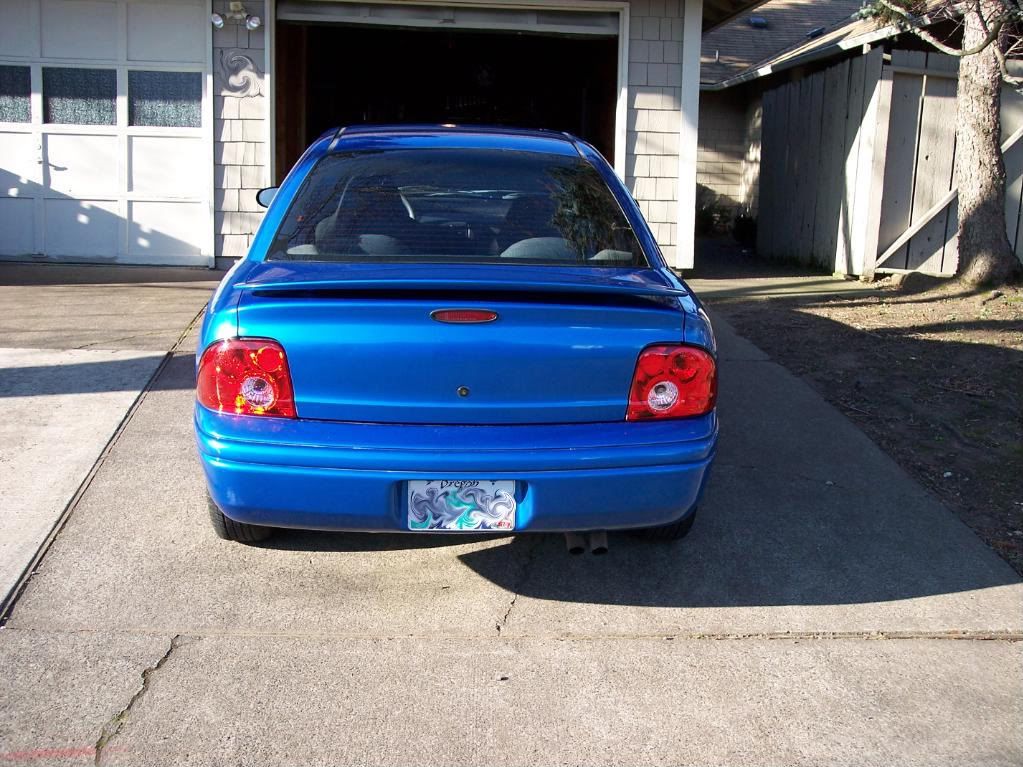 12.21.09 - Got the new fuel pump from modern. Looks good will be installing that soon. Here are some new pictures of the car with the body work and new parts installed.
12.23.09 - So I am kicking around the idea of moving the PCM to under the fender and inside the bumper. Also will be relocating the battery, and fuse box. This of course will probably not happen until spring comes around. I will start stocking up on parts before then.
So I have noticed the oil leak from the valve cover seems to be small, and oil from the oil pan is leaking more. I think while I replace these gaskets I might even throw in a new oil sending unit from dodge.
Future Mod I would like to do.
3.0 intake mod.
2.0L Intake Manifold (side plenum like ones of srt4)
Pull out headliner and dye it black/slate grey.